How it Works in 3 Easy Steps
Get to Know Us!
We'll give you all the help that YOU need… whatever your level of experience.
Join Us!
Fill out the form - it won't take more than a couple of minutes.
Earn with Us!
It's a Team Game so let's work together to drive traffic and increase revenues.
Easily Manage Campaigns
The latest version of award-winning NetRefer affiliate software allows you to instinctively manage your campaigns with ease.
Quickly view which creative performs best and then grab your code. Dig into the analytics as far as you can go, creating as many tracking profiles as you need. Get the news you need on upcoming promotions and offers.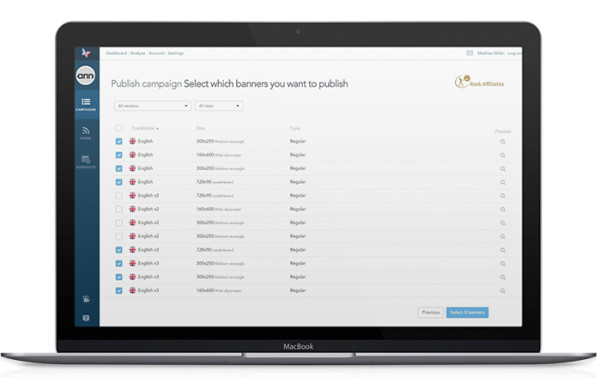 Ready to Start Earning?
We're ready to start as soon as you are. Sign up now, it's quick and easy to do. Still have questions? That's ok; just get in touch and we'll do what we can to help.
Sign up today